Choosing your wedding flowers
You have chosen your wedding florist - yay, another box on the to-do list is ticked! We're confident if you've spoken with us, you have booked your date with Feehily's Florist! Our expert team will be delighted to guide you on your wedding journey and create magical flowers for your big day.
So, what's next?
The next stage of the wedding planning process is we advise all our happy couples to start compiling 'wedding flower looks' that you like. This can come from a variety of sources and helps give shape to your ideas and show our wedding team what you have in mind. It's also worth gathering samples of dress materials or colour swatches, which also help when deciding on your wedding flowers. We can take a look together when you have your next wedding consultation, and start building your own unqiue wedding flower style.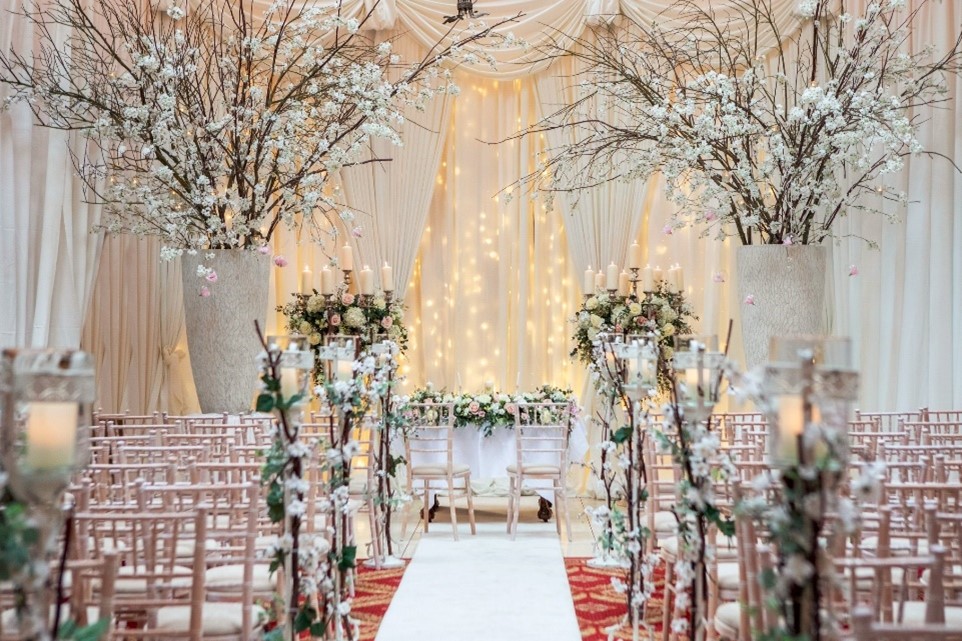 Research time!
Social media
You'll find lots of wedding looks on social media such as Instagram and Facebook. These are great to browse through different themes, colours and styles to get an idea of what you like - or don't like so much. You can save the images you like too, so that you have them ready to show us at our consultation. Feehily's Florist have a strong presence on Facebook and Instagram, regularly posting our wedding work and behind the scenes of our designs!
Make sure you're following us on our Feehily's Florist Facebook and Instagram pages.
Pinterest
Pinterest is one of the most common wedding inspiration sources, full of visual themes and ideas to set your heart racing in excitement! Have a browse and create your own Pinboard to build up your own online mood board.
Do keep in mind that lots of those Pinterest looks are top end, heavily edited with filters or using flowers that may not always be in season! While Feehily's Florist adore creating these fabulous looks, we are also mindful that budget is an important consideration when it comes to the reality of what you can actually have. Our team will be able to offer valuable tips and guidance to suit both your budget and theme.
Online
You will find lots of wedding inspiration on Google, wedding websites such as One Fab Day and on social media. We have a very informative wedding section on our website too.
Bridal Magazines
There is nothing better than when you get engaged than to spend an evening with a glass of wine & your bridesmaids browsing through bridal magazines and getting excited for your turn! Cut out some ideas from the magazines that you like, and build your own mini mood board. At this stage, you will probably spot a 'look' or a theme that you seem to like a lot.
Be flexible with seasonal flowers
The next thing to keep in mind is the time of year you're getting married and what flowers will be available. We'd love to be able to get Peonies in December but it's just not possible. So being flexible and open minded while being guided by the wedding flower experts at Feehily's Florist is key. We can make suggestions of seasonal flowers for the month you are getting hitched, suggest stems we know will suit your style, and will maximise your budget.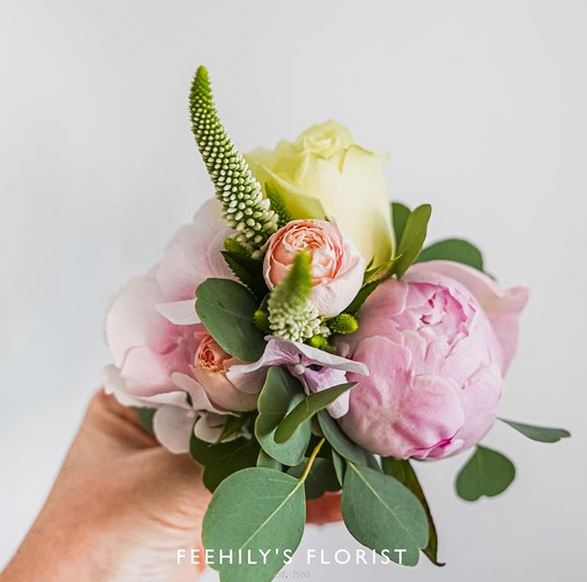 Your wedding consultation
Phew, after all that wedding research its time for a refresh! When you come along to your wedding consultation at Feehily's Florist, we will be able to sit down with a cuppa tea or glass of bubbles and look over your mood boards. Our friendly wedding experts will be able to discuss with you some great options and also show you some further examples in our wedding showroom in Carraroe.
Talk to us today!
If you haven't already been in touch with Feehily's Florist, please contact us now to check availability and arrange your wedding consultation with the experts - we'd love to hear from you.