About Feehily's Florist
Founded in 1981, we have 40 years of experience over two generations and an award-winning formula winning Best Irish Florist of the Year 2018. Feehily's Florists are leaders in floristry, artistry and customer service in Ireland.
Proud of our Irish heritage, Feehily's is a family business based in Sligo, a beautiful county in the north-west of Ireland. We continually draw inspiration from the changing colours and textures of the mountains and sea surrounding us in this beautiful corner of the world.
We are proud of our long-standing business in Sligo. Our original flower shop was a familiar landmark on Bridge Street. We now operate from a significantly larger showroom at Carraroe opened in 2008, and a hive of creativity, selling flowers and floral sundries, hosting evening classes & wedding consultations and is home to our creative team who weave their magic creating floral masterpieces.
So, whether you're looking for a fabulous hand-tied floral bouquet or choosing your wedding flowers; in need of a thoughtful sympathy spray or a vase of flowers to brighten up your office, our talented team of experienced florists will create something beautiful and memorable for every occasion.
We source most of our flowers from the Dutch markets, so we can offer the best quality seasonal flowers at the most competitive prices. We work hard at building relationships with our suppliers in Holland so they understand our uncompromising stance on quality and choice.
Our brilliant team of florists are true experts. From conditioning the flowers to the finishing touches we have a professional approach every step of the way. Skilled and well-practiced in hand-tied bouquets and sprays, traditional pedestal arrangements, candle arrangements, topiary trees and balls, garlands and floral arches, you can trust us to do an efficient, professional job every time.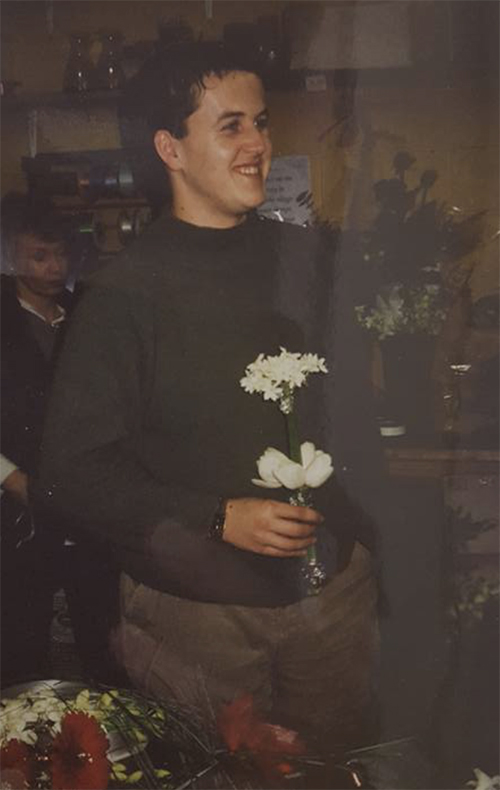 At Feehily's we love all things traditional, our in-house style leans towards the nostalgic, country garden feel, incorporating 'old fashioned' flowers such as spray roses, fluffy carnations, delicate lisianthus, peony roses, chrysanthemum blooms and wild natural grasses. We use traditional floral techniques in all our floristry whether it's a floral hand-tied bouquet or a wedding pedestal – it's what holds the whole thing together – the natural, fairytale feel might look effortless but it takes a trained eye to incorporate the essentials of balance, proportion, scale and form, to make it look fabulous.
We pride ourselves on the variety and choice of flowers we give our customers. We work with the seasons, to bring you the best quality and price all year round. Some of our favourite flowers to work with include:
Lisianthus for their sheer delicacy and choice of colours ranging from white through to pale pink, dusky pink, pale lilac and deep purple. Carnations for their old fashion charm especially when combined with roses and chrysanthemums. We love Veronica for their deep purple, sugary pink and snow-white peaks. Brassica, with their little cabbage-like heads, Freesia for their beautiful scent and Hypericum Berries and Snow berries for their smooth textures and rustic charm. We often use feathery Astilbe, cute September flowers and beautiful sculptural Eucalyptus amongst others for interesting, textural fillers.
Micheal Feehily was born and brought up in Sligo. A family man, he has incredible energy and drive to be the best florist in Ireland. The skies are the limit! We have a 'can do' attitude at Feehilys, our customer is the most important and we want you to have fun when choosing flowers from Feehily's.
We delivery flowers throughout Sligo and neighbouring county including Mayo, Leitrim, Roscommon, Donegal.
Winner of the Irish Florist of The Year 2018!