How to choose your wedding florist
Chances are, if you're looking at the wedding section of our website you've recently got engaged. Congratulations! You have such a special time ahead of you on your life's journey.
One of the first things on the wedding to do list after picking your wedding ceremony & venue is choosing your wedding florist. We hope that Feehily's Florist will be 'the one'!
So, what do you need to consider when choosing your wedding florist?
Research
Firstly, start researching! Have a chat with your wedding venue or wedding planner to see if they have a preferred wedding florist to work with - this helps point you in the right direction of a trusted florist who knows your venue well.
The internet and social media are also great wedding research tools, so you can discover local florists close to where you are getting hitched, read online reviews from recent brides and browse their wedding services online. You can also take a peek at dedicated wedding sites such as One Fab Day and Hitched which have tons of useful information and real wedding day blogs (you may even spot a featured wedding or two by Feehily's Florist!).
Reputation
It's easy to check online the repuation of a local business - visit social media pages, read Google My Business reviews and browse their website. If you are local to your favourite wedding florist, you can also speak to friends and family who may have experience using them for past weddings and events. Feehily's Florist have had the honour to work with so many happy couples and large number of wedding venues in and around Sligo, so we are probably familiar with your chosen locations and can advise you on what works well there - just ask our friendly team.
Micheál and the team at Feehily's Florist pride ourselves on our reputation for customer focus and meticulous attention to detail. We go above and beyond to make every wedding magical and unique to you, ensuring you enjoy planning your special day and can relax on the day itself. Don't just take our word for it - here's what our brides and grooms had to say about us.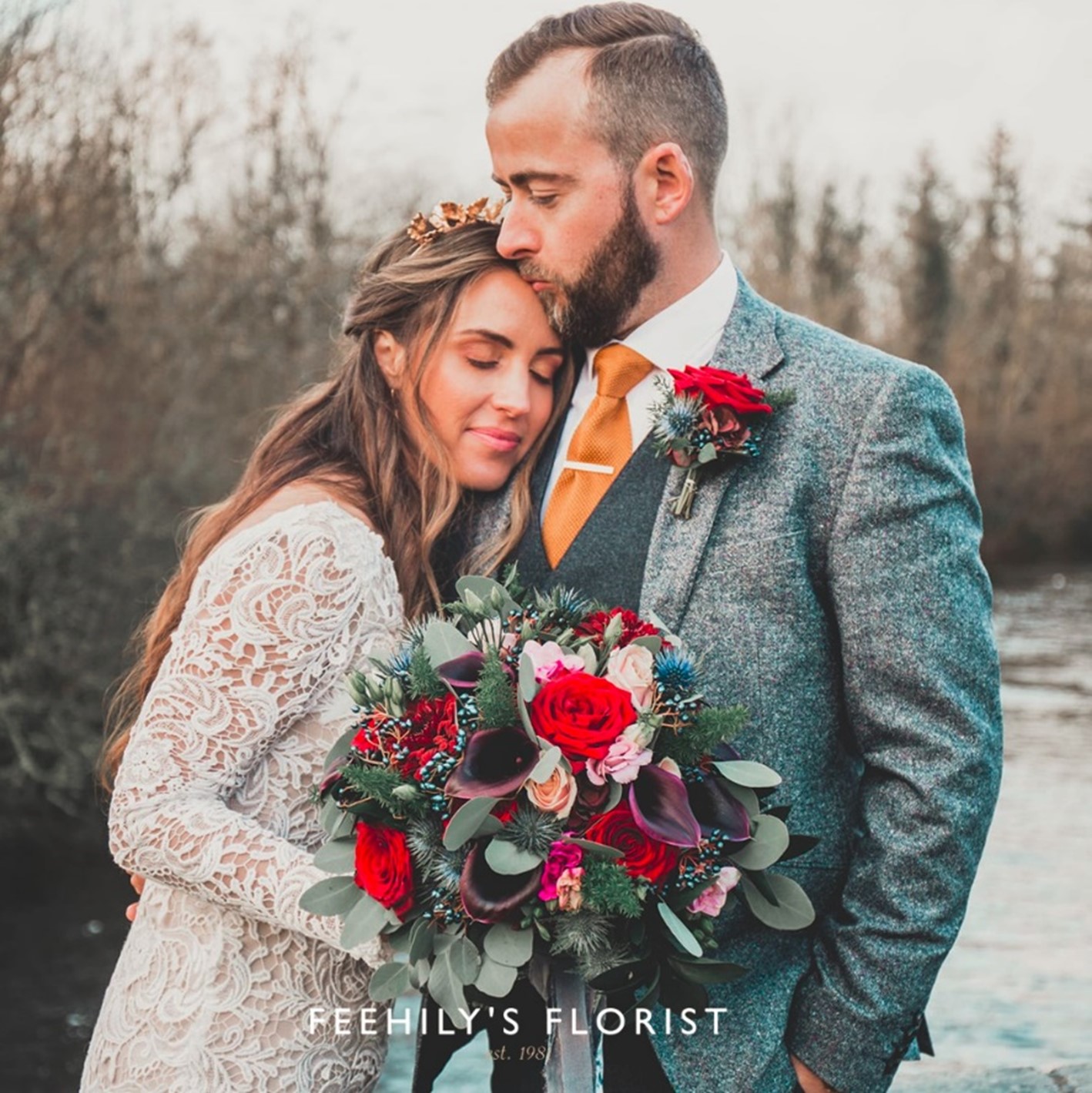 Availability
Keep in mind florists are particularly busy over peak periods such as Valentines, Mother's Day and Christmas and may be closed at certain times throughout the year. If you have your heart set on your favourite florist, double check as soon as possible that they are available on your proposed wedding date.
Feehily's Florist is a large florist with the capacity to comfortably facilitate a number of weddings, whatever the time of year. Our wedding service is very popular though so dates get booked early! Contact us today to check your date and avoid any disappointment.
Style
While many florists can be flexible and cater to many styles, some cannot. Feehily's Florist have years' of experience and a specialist wedding team who are able to cater to a variety of different styles - we love to get to know each happy couple, take the time to understand your individual style and vision for your big day, then design your dream wedding flowers! From intimate ceremonies, romantic floral archways, large celebrations, candle lined aisles to botanical bouquets, we understand each couple and each wedding is unique to them.
Have a browse of our wedding galleries and social media to view a selection of the different styles and themes our expert wedding florists have created over the years. We are active on social media (check out our Instagram and Facebook pages) and we love weddings SO much have we even have a dedicated Feehily's wedding website where we showcase a selection of our wedding work and details of our wedding services. We regularly feature real weddings, behind the scene pictures and professional images our brides & grooms have shared with us from the special day.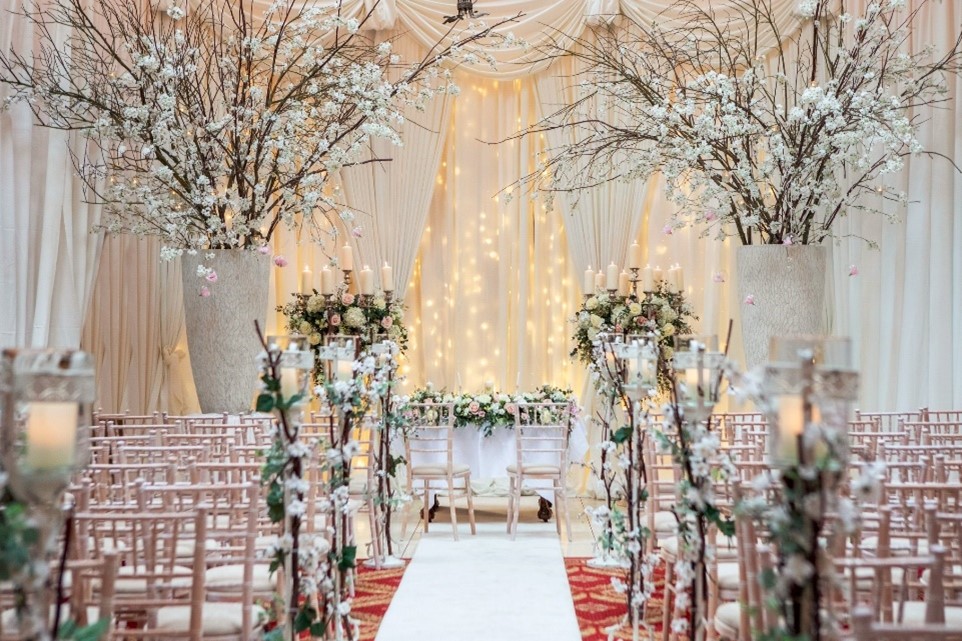 Budget
Have a think about finances, your ideal budget and how you would like to split that for the wedding. Feehily's Florist are able to cater to a wide range of budgets - offering tips and advice to suit your style, venue and maximise your budget. Please let us know what wedding package you're thinking of and we'd be happy to guide you.
Meet Us
What better way to get to know each other than sitting down together and having a chat over a glass of bubbles? Feehily's Florist have a fabulous wedding showroom which we'd love you to visit, and we have a private consultation area where we meet our wedding couples.
Try to bring some images along that you like which will help guide us towards your vision. This could be cuttings from a wedding magazine, pin board on Pinterest, colour charts, samples of dress materials or save some of our wedding images! We pride ourselves on our vast experience and hope to bring those creative ideas to life for your wedding day.
Book your free wedding consultation with Feehily's Florist wedding experts today!