8 Wedding Trends for 2021
Here at Feehily's Florist we just LOVE weddings and cannot wait until we're welcoming couples to our wedding showroom in Carraroe again. Hopefully that won't be far away, but until then we're happy to discuss your wedding plans – you can call our expert florists on 071 9170000 or drop us an email.
And in preparation for wedding season being back and better than ever, we take a peek at our favourite trends and predictions for weddings in 2021. You will see that this year it is hugely influenced by the pandemic and a strong theme of intimate micro weddings or the big 'go all out' weddings!
Wedding Trend #1 Keep it Local
Couples will look to keep their 2021 weddings more local with many little touches; saying 'I Do' at their hometown Church, locally sourced meats and cheeses for Charcuterie boards and flowers grown by UK producers. There are so many fabulous independent small businesses who offer amazing products and personal service, who will appreciate the support after a tough period.
Wedding Trend #2 Set the Mood
Whether grand or petite, one thing is for sure weddings will be full of extra emotions this year. After waiting so long or having to postpone the big day, happy couples will be over the moon to finally tie the knot. So we predict lots of mood setting décor that will really help create a romantic backdrop for the day and create that memorable WOW factor for guests. Think cascading fairy lights, glowing candles, rose petals aisle meadows - just like the one we created below for one loved up pair! Talk to our Feehily's wedding specialists today for more ideas of how to set the mood with bespoke flowers and styling for your special day.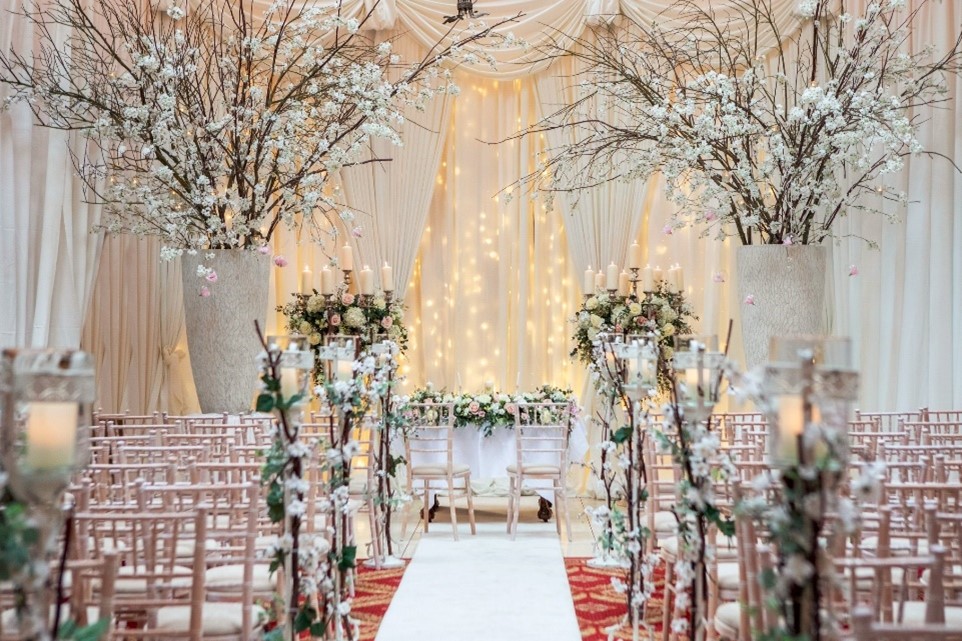 Wedding Trend #3 The Great Outdoors
Fresh air is top of everyone's wish list this year! Bookings for bell tents, gazebos and igloo style for wedding day parties and relaxed dining have sky rocketed as they are a great option for outdoor socialising but with some protection from the weather. This is also a fabulous setting for styling the outdoor venue – your local florist can help transform outdoor structures with stunning floral installations such as romantic flower archways.
Wedding Trend #4 Sunshine Yellow
Pantone have chosen the colour of 2021 to be …2 colours! Gray and Illuminating Yellow are the must have shades for 2021. Which is great news for sunflower lovers, as this popular summer bloom will be a brilliant choice for this years' wedding season. Other fabulous yellow flowers popular with our Feehily's brides include roses, dahlias, ranunculus and craspedia. Bold, bright and beautiful all the way we say!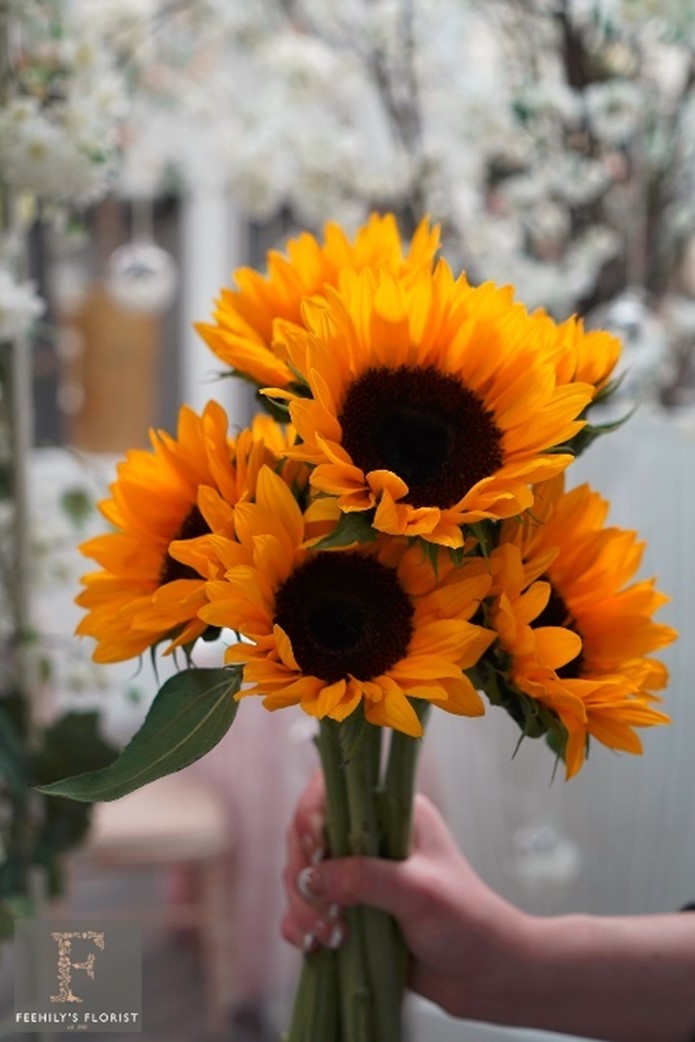 Wedding Trend #5 Mini cakes
This year will see a sharp rise in demand for mini wedding cakes instead of one grand size cake. Mini cakes can create just as much of a wow factor, and have the added bonus that they can easily be served to guests. If you are looking for a scrumptious wedding cake baker in Sligo, check out The Cake Lady - gorgeous cakes every time.
Wedding Trend #6 Sentimental touches
The pandemic has give us time to stop and reflect on who and what is important in our lives. Weddings in 2021 and 2022 will be full of sentimental touches – the little things that mean so much to the happy couple. For instance, a picture locket of a loved one tied round the bridal bouquet, family pictures to tell a story and flowers with hidden meaning. We love the thoughtful touches one of our couples added to their cake table, including memories of loved ones to be captured in the photos.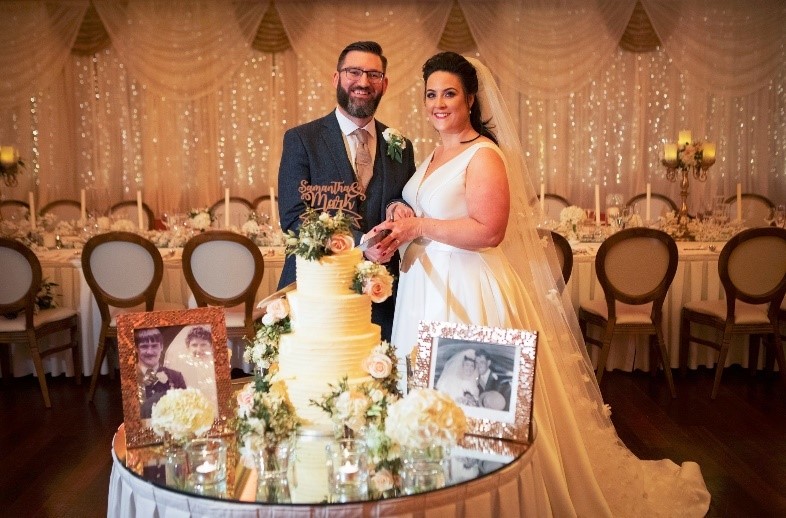 Wedding Trend #7 Customised face masks
To keep the required wearing of face masks enjoyable on the special day, couples are having customised masks made for guests. You can keep it classy with white or black masks with the date or initials printed on, or opt for amusing face masks with the bride and grooms face on! Brilliant to have as wedding favours for guests and a cute keepsake to take away.
Wedding Trend #8 Weekday weddings
As many weddings were temporarily postponed due to the pandemic, wedding venues and suppliers are working hard to reschedule dates so happy couples can get hitched! That means flexibility to have the special day during the week – which can open up new wedding locations that may not have been available before and a great opportunity to turn the wedding into a long weekend party with your guests!
Planning your Wedding Day?
Feehily's Florist are an award-winning family run florist nestled on the West Coast of Ireland. Our team of florists adore weddings and helping our couples have the most magical and memorable experience on their special day - and enjoy the planning side too! Check out our dedicated Weddings website for more information and inspiration for show stopping floral designs and wedding styling by Feehily's Florist.