Roses for your Valentine
The MOST romantic flowers in the world – Roses! One of the most popular gifts to send your Valentine on February 14th, Roses are always a firm favourite with our Feehily's Florist customers. And it isn't just you romantic bunch that go wild for Roses; every year an estimated 225 million roses are grown just for Valentine's Day!
Roses have a fabulous history too, with tales dating back from the Roman Times and Greek Mythology all featuring Roses as a sign of love, beauty and devotion. Our favourite story is that of the Greek Goddess Aphrodite, whose tears for her lost love Adonis grew red roses where her teasr fell on the ground, which is why red roses symbolise so stonrgly the meaning of Love.
Gift ideas for Roses
Feehily's bestselling rose bouquet to give on February 14th is the classic 12 red roses. Our gorgeous Head Over Heels bouquet has been expertly designed by our florists using large ruby red roses, silvery eucalyptus and white gypsophilia for stylish way to say I Love You. The number of roses sent has a hidden meaning, with 12 red roses representing the sweet message of "be mine forever".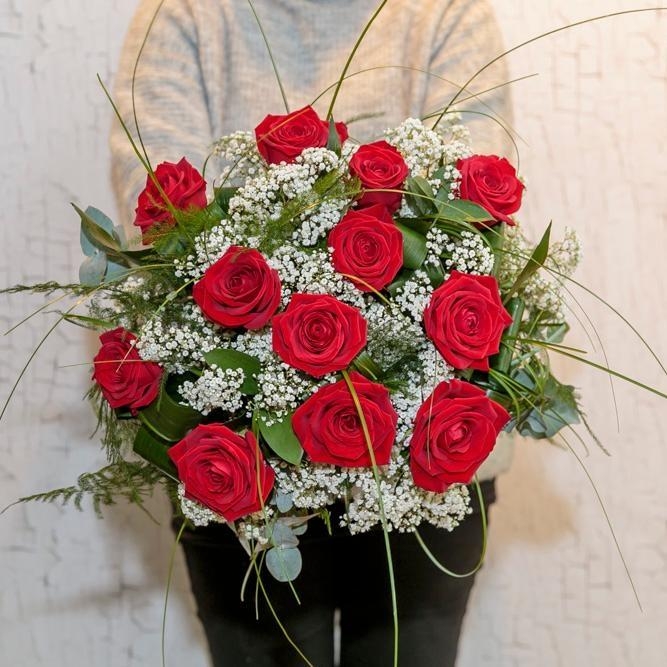 If you are looking for flowers with a modern twist to send, Feehily's Florist loves the pale pink roses bouquet we have created Rose Garden which is a gorgeous mix of pretty pale pink roses with sea lavender and foliage. Pale pink roses symbolise grace and joy, making them a gorgeous floral gift for your Valentine.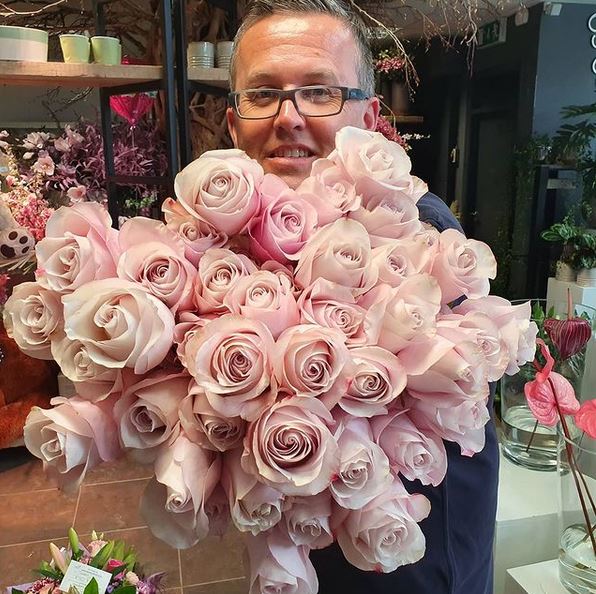 For an elegant rose bouquet, how about sending a beautiful bouquet of white roses to your One True Love? We love the stylish look of white roses, beautifully combined with seasonal green foliage for a striking Valentine's bouquet to make them swoon! White roses also have a really emotional meaning of everlasting love and loyalty.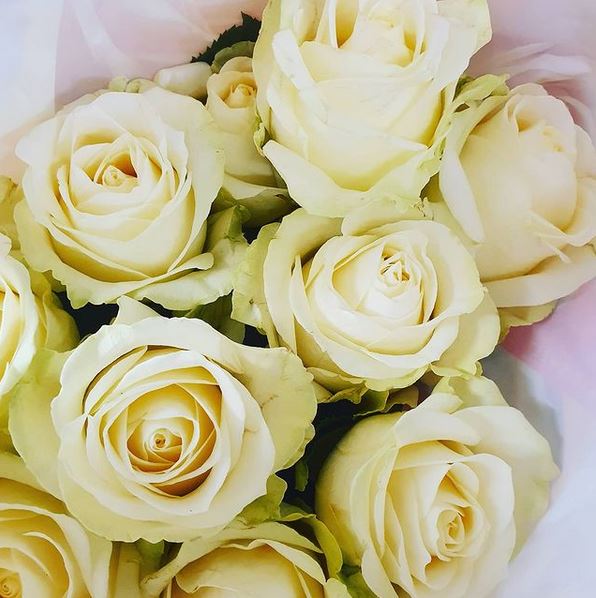 And not forgetting Galantine's Day which falls on February 15th, where we celebrate friendship with our Gals! Yellow roses represent happiness and friendship which makes them the ideal floral bouquet to send your BFF to remind her how much you adore her.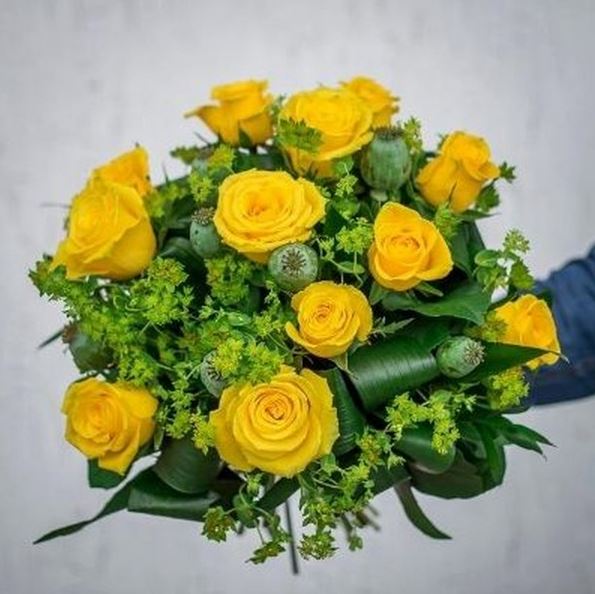 Feehily's Florist Valentine's Day Flowers - launching SOON!
Keep your eyes open for the Feehily's Florist Valentine's Day Flowers Range launching soon – perfect to get organised this year and pre-order flowers online from your local Sligo Florist. Our dedicated team are working safely behind closed doors to create beautiful bespoke flowers and gifts which are available for same day local delivery to Sligo Town and the surrounding areas including Sligo, Coolaney, Strandhill, Hazelwood and many more!
How to care for your Valentine roses
If you pick up a beautiful bouquet of roses from your local florist to surprise your Valentine, avoid hiding them in your car over night as the change in temperature can really damage the roses. Top avid the stress why not order flowers for delivery, and Feehily's Florist can deliver directly to a local address.
Roses often have "guard petals" on the very outside layer , which are left on to help protect the delicate petals underneath. Guard petals can look brown, crinkly or dry so you know these are the ones to gently peel off to reveal the perfect petals full of colour underneath.
Find a clean vase and fill half way with tap water – don't forget to add the sachet of flower food to the water that Feehily's Florist supply, as this gives the flowers vital nutrients to help keep them looking blooming lovely.
Carefully remove the packaging from the flowers and using sharp scissors trim 1-2 inches off the base of each stem at a 45 degree angle. Strip any leaves or foliage from the rose stem that will fall below the waterline, but best to leave the thorns on as they help keep the rose looking beautiful for longer.
Roses aren't a fan of intense heat or the cold, so avoid displaying your Valentine roses in a draughty area, in direct sunlight or near a strong heat source (like a radiator).