Halloween at Home ideas
October is a spook-tacular time of year, with dark evenings and a chill in the air which is perfect for one of the most spine-tingling fun event of the year - Halloween!
The Feehily's Florist team love a creative challenge, and over the past years our talented floral designers have helped transformed our shop and Sligo Town into a . You can be guaranteed our Sligo Flower Shop will be full to the brim with seasonal blooms in shades of burnt orange, crimson reds, dark plums and trailing ivy – perfect for creating a Halloween theme designs with flowers.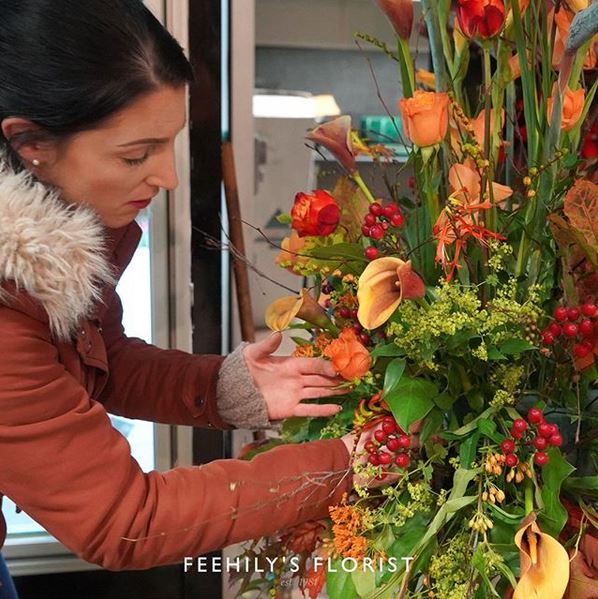 We may not be able to all party together this year due to COVID-19 restrictions, but we have some fun ideas to do as a family at home on October 31st.
Halloween Costumes
Halloween is the time to have some fancy dress fun, getting creative with old bits and bobs from around the home. Dig out old white sheets, paint cardboard or if you are felling brave enough – get the kids involved with some paper mache making!
Looking for Halloween fancy dress inspiration? The most searched for Halloween Costumes of 2019 on Google last year where the creepy Pennywise clown from IT, the traditional Witch, Stranger Things characters, the scary Skelton man from Fortnite video game and Spiderman.
Virtual Trick & Treat
After going to all that trouble to make creepy costumes, you want to show them off! Book in some time slots for Zoom or Skype calls with friends and family so you can still go trick or treating – virtually!
Haunted House Decorations
Want to transform your home in to a haunted house? Talk to our expert florists today who can come up with some fang-tastic designs – pumpkin centrepieces filled with autumnal blooms or Halloween inspired front door wreath are great options. Just get in touch with our Feehily's Florist team to discuss your ideas!
Remember that even if you have left it to the last minute, Feehily's Florist offer same day local delivery for flowers and gifts. This includes delivery to Sligo Town and the surrounding areas such as Coolaney, Ballysadare, Standhill and Drumcliff.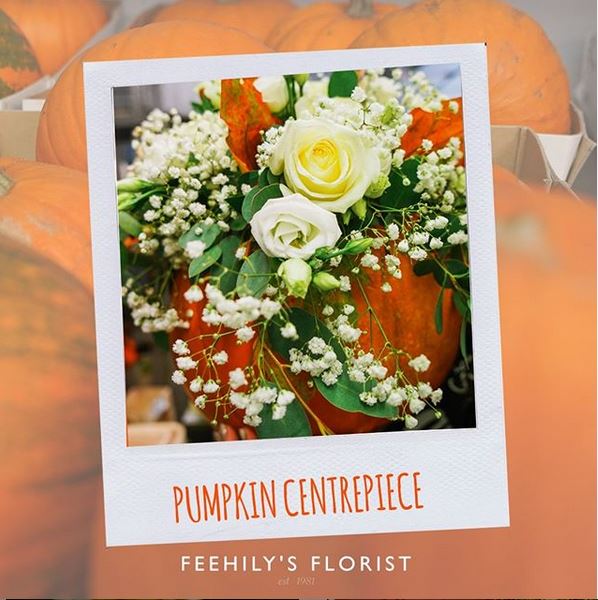 Ghouly Games
Fun for family members of all ages, Halloween themed games are easy to create at home. One of our favourites is the Mummy Relay Races – where 2 teams battle it out to wrap a team member up like a mummy (toilet roll is perfect for this) and race for the finish line.
This is also a brilliant game to do over Zoom or Skype, so you can still be together in spirit to play funny games thanks to the magic of modern technology.
Pumpkin Carving Competition
Challengers at the ready! Grab your carving tools and best pumpkins (we like the ones that have a flatter base so are nice and steady), ready to get creative round the dining room table. What design will you go for - Traditional scary face, haunted house scene, black cat outline or Harry Potter theme?
Then put the pumpkin designs out for voting online to declare your winner!