Flowers for your business
Feehilys' Florist over the years have had the honour to supply corporate flowers for many County Sligo leading businesses. Our creative florists design show-stopping flowers that our corporate clients love - gets their employees and customers talking postively about their brand. Our flower shop in Sligo Town is the perfect central base for us to deliver corporate flowers to local businesses such as luxury hotels, restaurants, hairdressers, bridal shops... and many more!
So we wanted to share some useful information about how corporate flower service work and share some of our inspiring designs to give you ideas for your business!
Why choose corporate flowers?
There are so many great reasons to consider fresh flowers for your business! From improving your office space, making a great first impression to guests, thank you and incentive gifts, raising brand awareness – beautiful flowers make the right impact with your employees and valued customers. The feedback we receive from our long-term corporate clients is that people often comment on the stunning flowers in reception - just like the ones below we created for the grand Markee Castle in Sligo.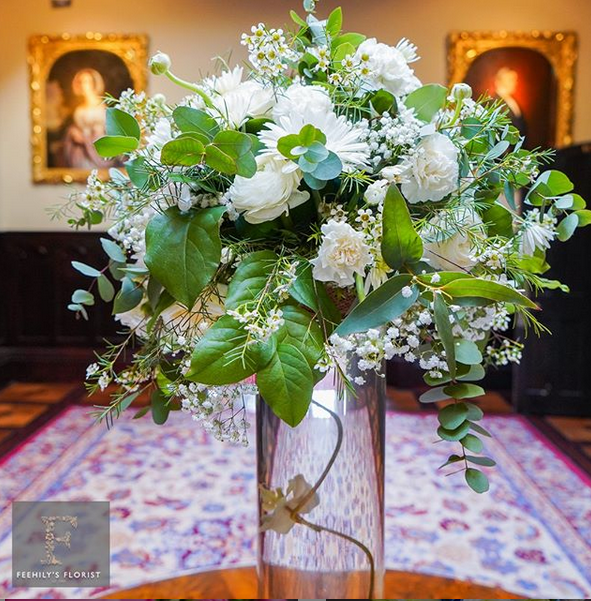 How do corporate flowers work?
Have a chat with our expert florists about what you want, your brand goals and budget. Our team will make suggestions to ensure you get the best option for your business, and we can use flowers in your logo colours and style to truly reflect your branding. We can then put together a tailored package to suit your business - this may be weekly vase designs for a hotel lobby, monthly delivery of office plants or seasonal floral decorations. Feehily's Florist can even install and maintain the flowers to make your life easy and ensure the designs stay looking stunning!
Our Feehily's Florist bespoke bouquets are also really popular with corporate clients. We can deliver fresh flowers directly to your customer to celebrate a new deal or send get well soon wishes to a colleague. Beautiful flowers with a little hand written card adds a really personal touch which people remember - and who can resist smiling when they have a surprise bouquet delivered to their door by their friendly local florist?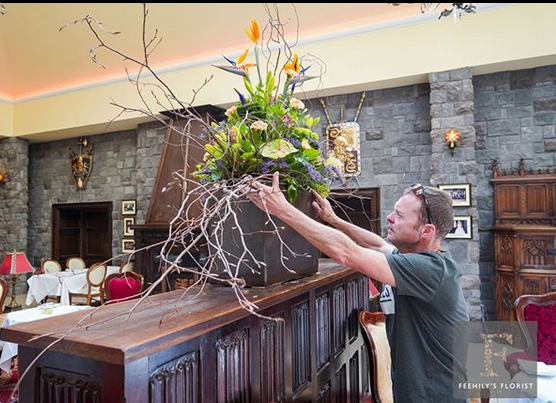 Corporate flowers ideas and inspiration
Our loyal corporate clients love the flroal designs and venue transformations Feehily's Florist do throughout the year. We find customers go wild for seasonal events too - Christmas is the big one when local shops, hotels and restaurants want to add a really festive touch for vistors to enjoy. Quayside Shopping Centre, Radisson Blu and Kilronan Castle are some of the fabulous venues we have had the pleasure of creating festive designs for.
Check out some of the stunning seasonal installations Feehily's Florist created for Sligo Park Hotel - we can't wait to see what the theme is this Christmas!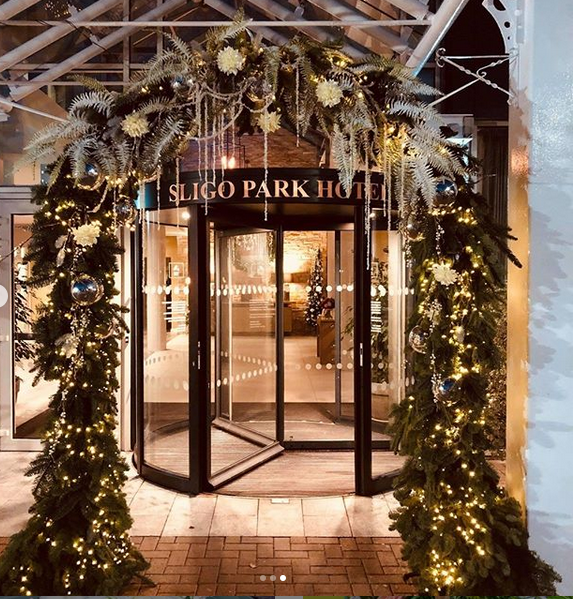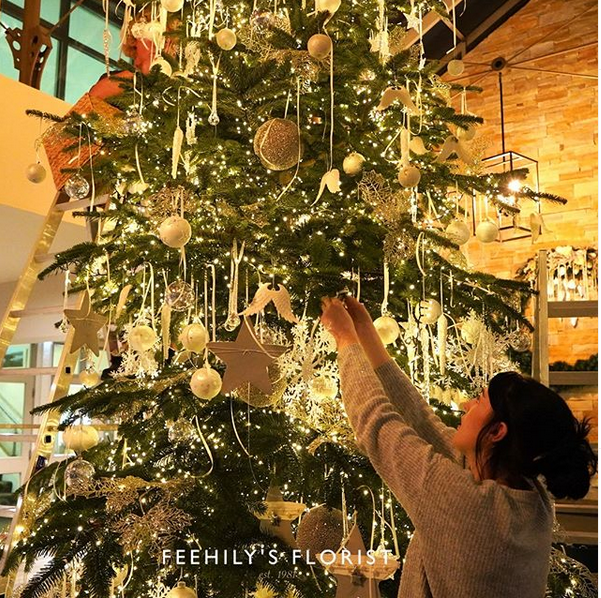 Find out more!
Want to find out more about corporate flowers by Feehily's Florist? Just get in touch with our team today and book your free consultation!